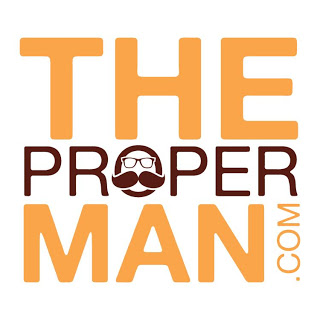 My friend Todd Goldenfarb co-founded men's grooming space Sloane Square Barbers and Shoppe in Miami a few years ago, and now is launching a cheeky fun website to accompany it called The Proper Man. Hailed an online mashup for the modern man's lifestyle, the site boasts style, food, grooming tips and more. Todd's sage advice helped me many a time in college, ("Katz, you really should be wearing white tank tops and jeans. That's what the dudes are into these days.") and now he's dispensing tips to help gentlemen look their best. I hit him up to share his best shaving tricks and beard trends for the summer. Beard conditioner: It's a thing, fellas. Check it.  


"1. Facial hair is in. Clooney and Cooper have made the well groomed beard very desirable these days.

2. If you do grow a beard it's important to maintain it. Either find a great barber you can visit every week or make sure you have the right equipment at home to keep it clean and detailed. The Brad Pitt out of control beard is out.

3. Just because you have facial hair it doesn't mean you don't have to keep the skin around the beard and under it in great shape. Exfoliation is key and we like the Microfine Face Scrub from Menscience

4. If you are maintaining your beard at home between visits to the barber (when in Miami, Sloane Square) it is important to soothe the skin after shaving or lining up around your beard. Dove Men + Care is a new, very affordable line that will do the trick. Try the Hydrate after shave balm, it works very well!

5. Keep your beard soft and conditioned. A beard conditioner always works well, but if you don't have one at home, a normal everyday hair condition will work just as well. Try Redken for Men's Finish Up. Smells great and works great."

What are your tips for men? Or your man? Or you, if you're one of the men gay men who reads this site? 

Like this post? Don't miss another one! Subscribe via my RSS feed.