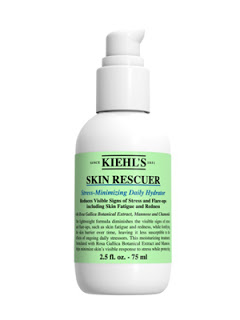 Fictionary is a column showcasing beauty-related words that don't exist, but should.

Different water can mean the difference between phenomenal hair and Vegas hair. It can also be the final nail in the coffin when it comes to my skin, causing a travel-related blemish. I've fine-tuned my travel skin care routine to a science so as to minimize the possibility of flare-ups, opting for a makeup-free flight at all times, and even a little Retin-A so I can exfoliate while I escalate to 40,000 feet. But even that can only do so much. Because travel + different water + packing + squeezing in as much work as I can before leaving = a Stresstival. 


My new ammunition against it? Kiehl's Skin Rescuer, a daily hydrator designed to fight the signs of stress. It treats, calms and hydrates with chamomile extract, glycerin and shea butter, so it doesn't skimp on moisture. It limits the release of stress signals to the skin with  rosa gallica extract, and protects the skin barrier from future reactions, thanks to mannose, squaline and a blend of ceramides. The result? Smooth, soft skin–and it's not just me, beauty friends. 100% of the participants in Kiehl's clinical trial showed skin improvement.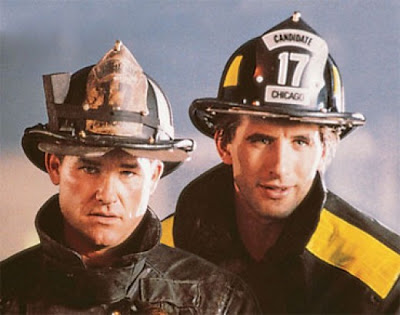 Look, be a damsel in distress anxiously awaiting "Backdraft"'s Brian
McCaffrey in all other aspects of life if you must, but save your own damn skin with Kiehl's. 

Kiehl's Skin Rescuer retails for $40 at kiehl's.com. Do you experience travel-related skin issues? 

Like this post? Don't miss another one! Subscribe via my RSS feed.