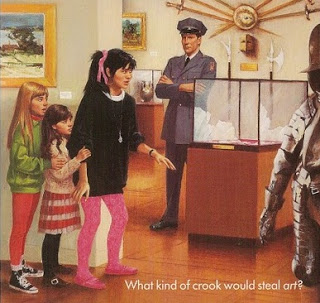 Claudia Kishi in all her '80s glory. 
Welcome to a new BBJ feature, Fictitious Fragrance Fans. Fragrance is one of the most difficult areas of beauty to discuss and I find myself trying to convey a scent to you, more often than not, by the pop culture character it embodies to me. So why not make it a thing?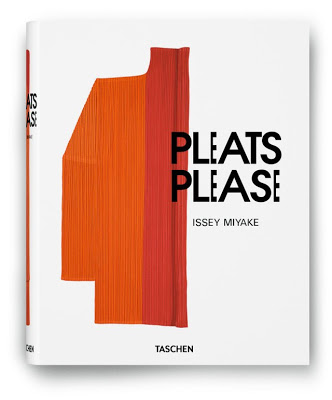 The late '80s/early'90s for me was all about learning how to manage my curly hair–and once I finally mastered that after my mother never advised me not to brush my curls, I wondered WHAT ELSE I DIDN'T KNOW, figuring out if I was more into rap or alternative/headbanger music (rap won, in the end) and reading the ENTIRE series of Baby-sitters Club books. I can still tell you in Dickens detail about Dawn's long blonde mane, Kristy's mansion, Mary Anne's lameness, Stacey's diabetes and, most importantly, Claudia Kishi's impressive wardrobe. Remember how devastating it was when her grandmother died? #RIPMIMI. Claudia's art bent, Japanese culture and appreciation for designer fashion made me realize that she is clearly the Fictitious Fragrance Fan of Issey Miyake's latest scent, Pleats Please.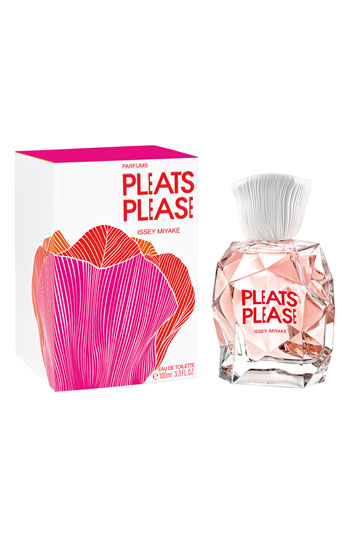 Pleats Please is inspired by the designer's iconic Pleats Please Issey Miyake line of women's ready-to-wear creations. The story of Pleats Please began, appropriately, in the prime Baby-sitters Club era of 1993, resulting from a collaboration with choreographer William Forsythe. The fragrance is pleasingly sophisticated and boasts a "scent shape" that dovetails well with its Japanese influence of clean lines and simple subtlety. The blend of youthful sparkling fruitiness and fashion association made it clear to me that this fragrance was all Claudia Kishi. As we know, Claudia's an artist, Claudia dislikes school and Claudia hides massive amounts of candy in her bedroom. She knows that "sheep are in," as she once told Kristy, witheringly. I envision Claudia picking up this fragrance from the Issey Miyake boutique after seeing the geometric Bao Bao Issey Miayake bag-inspired bottle in the window of the SoHo store and sparking her curiosity. I could see Claudia being brand-loyal perfumewise to Issey Miyake since his original juice launched in the late '90s and wanting to try his latest olfactory offering. In my mind, current-day Claudia graduated from Pratt and has been living in Brooklyn since, and does fashion styling for Topshop's website.
The Pleats Please clothing line. 
As for the fragrance itself, the sparkling top note opens with nashi, a hybrid fruit that oscillates between pear and apple. The floral middle note includes fresh peony and sweet pea. Finally, the base notes are comprised of rich woody notes of cedar while patchouli and vanilla. Creamy "white vanilla" blends with cozy white musks for a mellow finish.  I like that it's bright but has that same sexy vibe Issey Miyake's known for. And the bottle is beyond beautiful.
Issey Miyake Pleats Please ($66 for 1.6 fl. oz.) is sold exclusively at Nordstrom as of December 26th–a new little gem you can pick up for yourself when you're returning all the stuff you DIDN'T want for the holidays. Claudia has her almond-shaped eyes set on it and so should you.
Are you a Claudia Kishi fan? Also, obv, if you haven't already, you need to read all about which fictitious CLOTHING Claudia would be wearing in 2012 on the blog What Claudia Wore.
Like this post? Don't miss another one! Subscribe via my RSS feed.