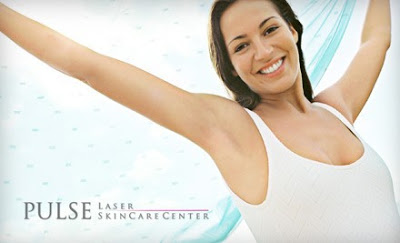 Friends, I can't rhapsodize ENOUGH about how much better my lifestyle is since I became as hairless as an Egyptian cat (in the words of my laser wielder Jennifer Belser at Pulse Laser And Skincare Center) on my bikini and underarms. Especially since becoming a devotee to the cult of Viviscal, which is simultaneously the awesomest thing that ever happened to me and the most annoying. Awesome is finally having hair longer than my bra strap. Annoying is having to shave everything. Every. Minute. 


Laser can be pricey, but it's infinitely less so when you take advantage of this Groupon for Pulse Laser and Skincare Center! Score a session starting at $89 and make an appointment with Jennifer. 

Have you tried laser hair removal? Do you agree that that shit is LIFE-CHANGING? 

Like this post? Don't miss another one! Subscribe via my RSS feed.