Time Of Your Life Week rages ON, friends. When I was doing my Kellerman's residents' skin care round up, I FOOLISHLY forgot Vivian Pressman. You know. Of VIVIAN AND MOE? fame, the way Max Kellerman says it incredulously.

Ah, Vivian Pressman, the original cougar, who lived her life between Sunday night and Friday, when Moe came back up to the Katzskills. She's a bungalow bunny who can't be tamed. Here are the skin care items she'd no doubt hoard in her bungalow.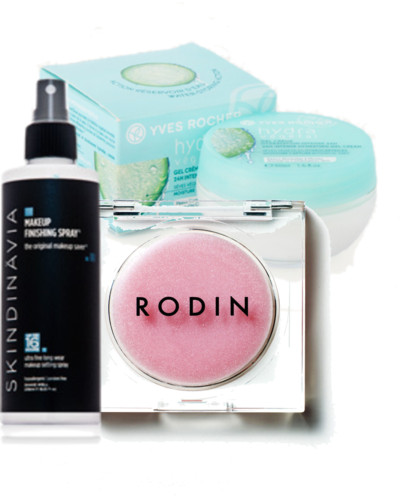 Skindinavia Makeup Finishing Spray How ELSE will she get her makeup to stay on during an all-night sweat sesh with Robbie the creep? Spritz on after your makeup application and it'll be there until you wash it off at night.


Yves Rocher Hydra Vegetal Moisturizing Gel Cream Bungalow bunnies have to keep their visages well hydrated, especially when they're filling their agendas with endless poolside drinks, golf and tennis.


Rodin Olio Lusso Lip Balm To keep that pucker prepped for various and sundry smooches.
Who's your favorite Dirty Dancing dame?
Like this post? Don't miss another one!
Subscribe
via my RSS feed.