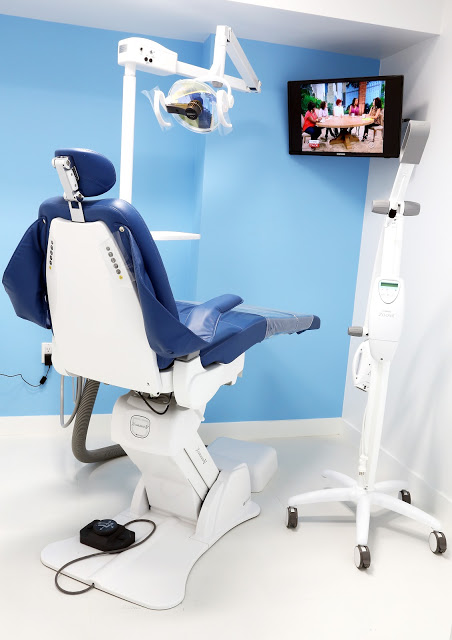 2012 is officially the year of the one-trick beauty pony.
Single-service salons like Drybar and mani-pedi only destinations like Tenoverten are all the rage and now, things are getting dental, in the paraphrased words of Wayne from Wayne's World. Dentists Dr. Michelle Katz and Dr. Jeffrey Rappaport (also a married couple) created Lavaan, a dental spa near NYC's Union Square which offers teeth whitening and cleanings, solely. There are no unsexy root canals, and there's no one in the waiting room complaining about their bridge work. I indulged in the 60 Minute Whitening treatment, which didn't irritate my sensitive teeth. Best of all? You can slip on headphones and watch TV while you whiten. I took my smile up by several shades while I took in an episode of Friends. Walk-ins are accepted, as well.
Lavaan (which always reminds me of The State's famous Barry and LeVon, naturally) is located at 474 6th Avenue, NYC. Call 212-837-1833 for an appointment. And don't forget to try to eat/drink light foods and bevs post-treatment. Like, say, $240 worth of vanilla pudding. Awww, yeah. 
Like this post? Don't miss another one!
Subscribe
via my RSS feed.