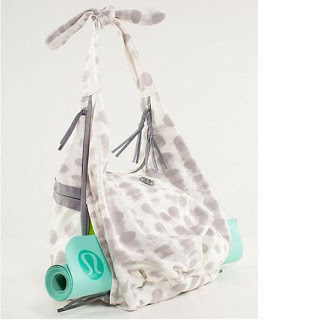 Holds everything, IS everything.
The Lululemon Sackasana Bag ($108) boasts a bevy of labeled pockets to cart items from snacks to "sweaty unmentionables" to your phone with utter ease. With interior neon yellow touches and a soft, grey and white exterior, this canvas bag is so light and easily organized, you'll be tempted to trade it in for your purse. Actually, I have and have named mine Sackasana Baiul, after the famed Ukrainian Olympic champion figure skater Oksana Baiul, whose family hails from the same native Dnepropetrovsk as mine. Nostrovia!
The Lululemon Sackasana Bag is available at lululemon.com.
Like this post? Don't miss another one!
Subscribe
via my RSS feed.