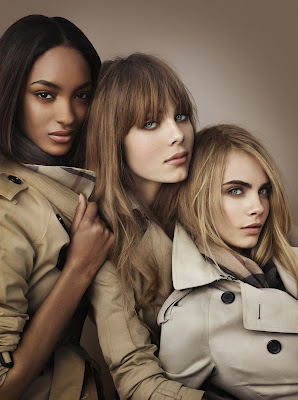 The new Burberry Beauty ad featuring Cara Delevingne!
 Last week, I had the AMAZING opportunity to don Burberry rain gear, get dolled up with Burberry Beauty cosmetics and clip-in HAIR EXTENSIONS and recreate Cara Delevingne's look (on the right) in the new Burberry Beauty ad above, which drops today. In the photo, shot in London by the famed Mario Testino, Cara's joined by fellow British models Jourdan Dunn and Edie Campbell. The campaign showcases Burberry Beauty's signature effortless looks, created by Burberry Beauty Artistic Consultant Wendy Rowe.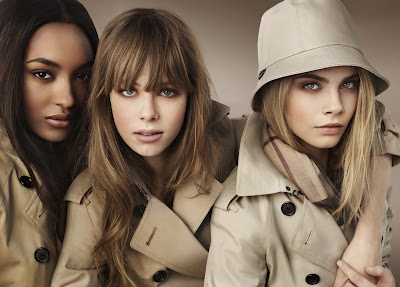 Another version. Are you dying of neutral-hued chicness yet?
So I journeyed on over for the shoot to get my makeup done by the insanely skilled John Trau of Burberry Beauty and my hair done by Raquel Martuscelli of Beauty Exchange NYC. She's fabulous, BTW. Styled my mane like a BOSS and even let me KEEP THE CLIP-IN HAIR EXTENSIONS. Obviously I wear them everywhere and it's a total gateway drug to the Perfect Lengths I know I'll be needing before the summer's over. Book Raquel by calling 917-576-1335.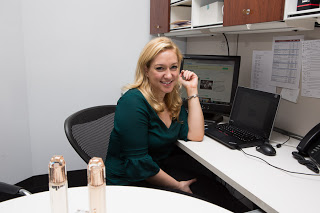 The before. That's me sans makeup, blogging away, not so chic.
To recreate the look of Cara Delevingne, John used the following products. The inspiration? Clearly CARA DELEVINGNE. Never did I think I'd be giving a beauty breakdown for one of my looks on BBJ. Here it is: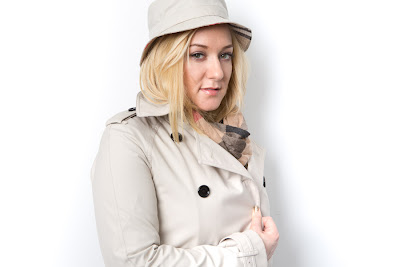 Face
Burberry Skin Sheer Foundation, Sheer Concealer
Burberry Glow in Fresh Glow and Light Glow (Earthy Blush No. 7)
Eyes
Burberry Effortless Mascara in Midnight Brown No. 02
Sheer Eye Shadow in Rosewood No. 9
Sheer Eye Shadow in Pearl Grey No. 17
Lips
Burberry Lips Lip Mist in Copper No. 2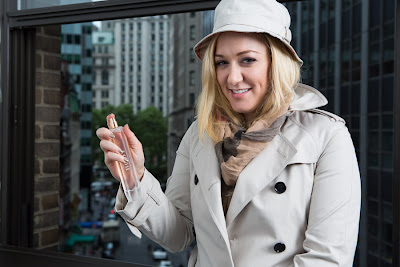 A window pic, with the genuinely rainy day outside,
so I'm dressed appropriately. Life imitating art!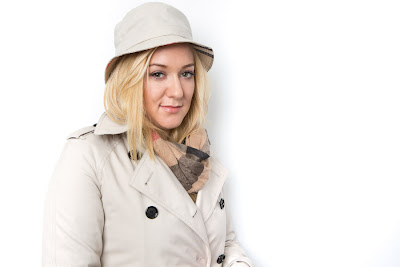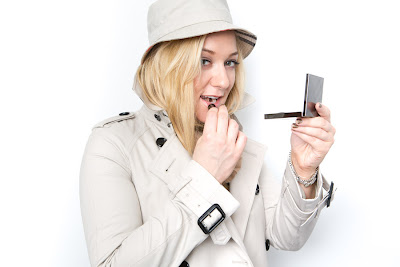 I don't flatter myself and think that I look one modicum as good as Cara Delevingne does in this ad… but was it ever fun to make Zoolander faces and Vogue for the camera with my new super-long locks.
All Burberry products and clothing featured in the shoot are available at saks.com.
Photography Credit: Thaddeus Rombauer Photography
Like this post? Don't miss another one!
Subscribe
via my RSS feed.