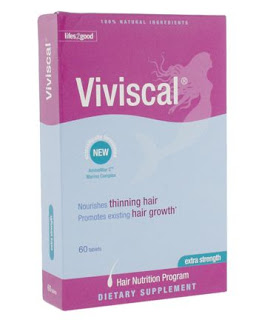 A few months ago, I attended a Pantene event where the legendary Danilo shared his insights on how to recreate some of his beautiful runway looks from the past Fashion Week. Afterward, a few of us chatted with him and he dropped some KNOWLEDGE on us: There is a supplement called Viviscal that, while pricey, REALLY works to grow your hair without unsexy side effects. Viviscal PR furnished me with a couple packs and I've been buying a few months' worth myself–I've been taking it since September and am pleased to report my hair's grown 2″ plus every month–double its usual growth.My hair's been much thicker, glossier and with fewer split ends, as well. Here, my other findings.

The Good
My eyebrows are growing back for the first time since seventh grade. Also: longer, shiny hair. Holy GRAIL hair.
The Bad
The price and the fact that I now have to wash my hair daily instead of every other day. I need to shave my legs every five minutes. I hadn't even isolated the variable that it was in fact Viviscal that's been making me need to wash every day (my gal Andrea Lavinthal pointed it out). But it's true. Be a bit wary if your hair's already on the oilier side.
The Ugly
Are you new? There's nothing ugly about long, lustrous hair. In the words of my gal Andrea Arterbery, Long hair, don't care. Duh.
Viviscal retails for $35 for a month's supply at amazon.com.
Like this post? Don't miss another one! Subscribe via my RSS feed.