Presented by Target
Sparkle, Neely, sparkle: This is the 2011 BBJ Holiday Gift Guide. For more gift-worthy items for everyone on your list, check out my other offerings.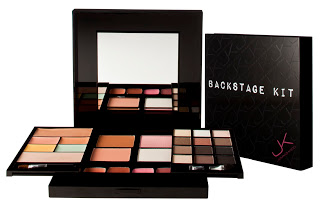 Few makeup palettes yield perfect gifts for both the makeup novice AND the makeup obsessed, but SURPRISE! JK Jemma Kidd's epic compilation of essentials and array of shimmery shadow shades ranging from gossamer to full-on sultry would welcome anyone's makeup bag to the next level, in the '90s parlance of Sega Genesis. Read on…
Have I mentioned that growing up with a brother who's five years my senior meant I was never allowed to choose what shows we watched (Star Trek: The Next Generation, Thundercats and Quantum Leap)? This explains my irrational love of sci-fi television shows We also played a strange amount of Sonic the Hedgehog on Sega Genesis (among other things, of course). 


A genesis of beautiful New Year's Eve makeup concepts, the kit boasts all the contents of the JK Jemma Kidd Mannequin Skin Perfect Palette (concealer correctors that glamouflage all manner of imperfections); a bronzer, two blushes and a highlighter; 12 shadow shades for all your holiday party needs; and four utterly wearable lip glosses. All for the fantastic price of $35. It's great for everyone: Buy one for your neighbor who's nice enough to watch your pets, your teen niece and your mother-in-law. 
Your giftee will welcome the convenience of an all-in-one beautification MACHINE in a single compact square and you'll have the satisfaction of knowing you helped someone bring their makeup game to the next level. It's a palatable palette, if you will.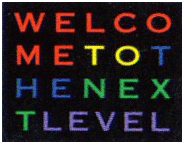 The JK Jemma Kidd Backstage Kit is available at Target for $35.
Disclosure: Product and compensation were provided by Target for this post, but all opinions herein are my own. 
Like this post? Don't miss another one!
Subscribe
via my RSS feed.