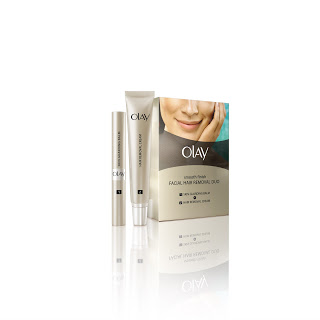 Fictionary is a column showcasing beauty-related words that don't exist, but should.
Sometimes I wonder why I'm single and then I remember that I share things like how I remove my FACIAL hair to the general public and any mystery I've cultivated seems… less so. So here I am to confess the least sexy affliction of all–Spontaneous GenHAIRation.
The good news is I know I'm not alone here. We've ALL been there. You're living your lifestyle like a person in the world who does things. You know, the ush. You're doing your everyday grooming THINGS like washing your face, putting on makeups, etc. And then SUDDENLY out of the CLEAR BLUE SKY, you're sitting at your desk at work and you discover on your chin way underneath toward your damn NECK, a centimeter-long thick freaking HAIR. Just one. It just EMERGED, fully LONG out of thin air. Spontaneous GenHAIRATION, much like the maggots/meat situation you learned about it high school Biology.
Here's the thing–there is no ABSOLUTE cure. But you can curtail the situation with once-weekly applications of Olay Smooth Finish Hair Removal Duo to the chin region. Any aggressive little strands that are considering establishing residency in their offensive, intrusive manner will be DENIED. Because you and I both know your Halloween costume does NOT include a decorative stray dark HAIR.
And tell me: Have you experienced Spontaneous GenHAIRation?
Buy the Olay Smooth Finish Facial Hair Remover Duo at amazon.com.
Disclosure: Product and compensation were provided by Olay for this post, but all opinions herein are my own. 
Like this post? Don't miss another one! Subscribe via my RSS feed.