Gals, a couple months ago, I penned a piece for Elle Dispatch on the beautifully sparkly makeup collection Gucci Westman created for Revlon inspired by the artists of the Expressionist movement. And it's finally hit shelves. Read on for my picks from the collection…
For the collection (one of my fall favorites), Gucci blended gossamer hues in sheer, glittering textures into those deep, traditional autumn colors. Westman pointed out that her use of sparkles in varying sizes and textures was directly influenced by the artists. For example, Westman combined four beautiful glosses and a lipstick, including a deep wine shade into a limited edition palette called "Bordeaux in the Snow," a shout-out to Revlon's iconic "Cherries in the Snow" lipstick.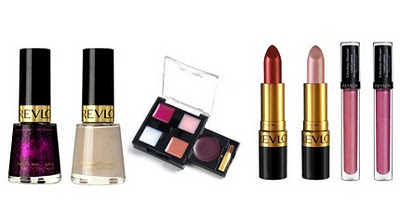 Don't miss the '60s-inspired super-light creamy pink and beige hybrid that I KNOW must be the exact shade Lisa Houseman was shouting for in Dirty Dancing: "Where is my beige. Iridescent. Lipstick."
Buy the Expressionists by Gucci Westman for Revlon collection at drugstores now.
Like this post? Don't miss another one! Subscribe via my RSS feed.