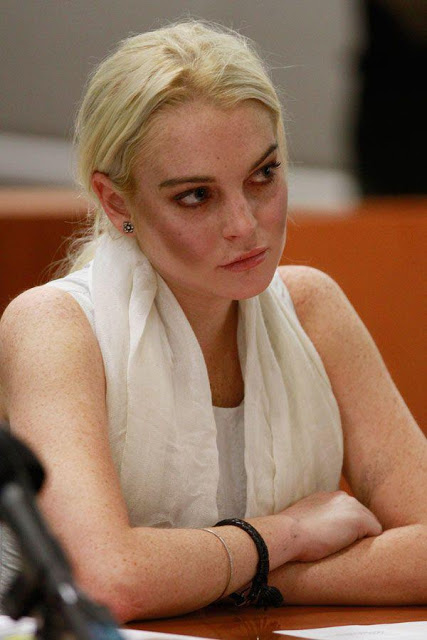 My gal Tara E posted this pic of Lindsay Lohan on Facebook and I nearly snarfed my Diet Cherry Coke. What the hell is this? I mean, we all WANT sculpted cheekbones, but this looks like a cross between Navajo warpaint and a Dynasty cheek. Unintentionally theatrical, my favorite hilarious makeup effect.
What's HAPPENING here? Furthermore, do you think Lindsay Lohan's probation should have been revoked? Discuss.
Like this post? Don't miss another one! Subscribe via my RSS feed.