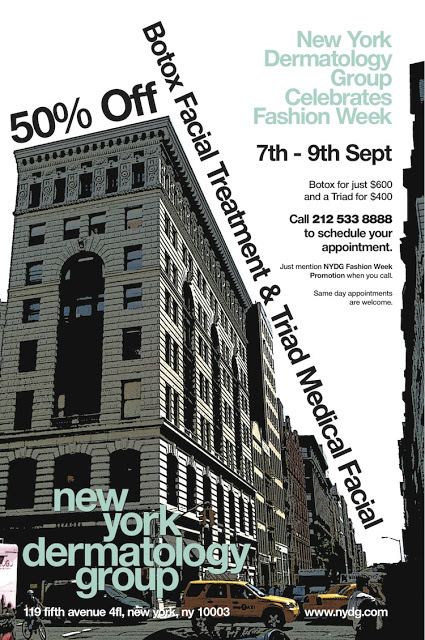 Remember when I underwent the New York Dermatology Group's famed Triad Facial and it was a TRANSFORMATIVE EXPERIENCE? Well, to help ladies prep for Fashion Week, Dr. Colbert is offering 50% of Botox & Triad Facial. Read up on 'em here and check out my glowing (literally and figuratively) review.
Call New York Dermatology Group at (212) 533-8888 to schedule a Triad Facial. 
Like this post? Don't miss another one! Subscribe via my RSS feed.