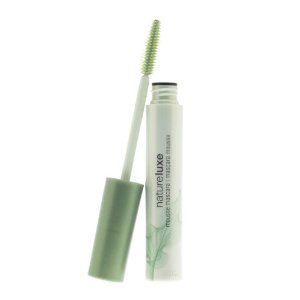 Official Mascara Correspondent Ashleigh Ciucci tests out CoverGirl Nature Luxe Mousse Mascara and pronounces it thoroughly awesome. Read the whole review below, in Ashleigh's words.

First off, I love, love, love CoverGirl's modern mascaras (the entree Lash Blast line is amazing.) I was interested to see how they would "go green" with their newest mascara addition. This mousse mascara is devoid of a harsh synthetic. Instead, there's beeswax and carnauba wax to bulk up the lashes and nourish at the same time. 
The formula goes on surprisingly well; the texture of the product grips to itself to build up volume easily. With its small rubberized brush, I'm able to control my lashes quite readily. I'm left with tons of volume after two coats, just not a ton of length. I was more than happy to be able to work a bit more drama in for the evening; the waxy texture never dries out too much.
 I did need eye makeup remover at the end of the night (and quite liked the smudgy lashline had the next morning), however this wouldn't deter me from picking this one up. Buy it for sure.
–Ashleigh Ciucci
The CoverGirl NatureLuxe Mousse Mascara retails for $10 at drugstores nationwide.
Like this post? Don't miss another one! Subscribe via my RSS feed.