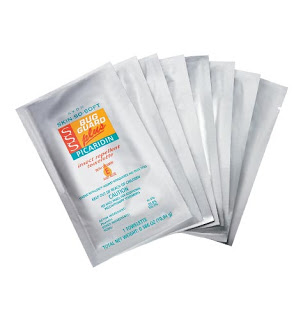 This post is sponsored by Avon
Am I the only one who launches into Hurricane Irene levels of panic before going on a trip via airplane in warm climes? Where there are sure to be sunburns and bug bites just waiting to happen? Here's why: My favorite sunscreens are more than 3 ounces–and I tend to like a body SPF SPRAY so that I don't have to enlist the help of others to ensure my back won't get burned. And bug spray so rarely comes in smaller-than-3 oz. containers.
That's why Avon so GENIUSLY transformed their best-selling Skin So Soft Bug Guard into delightfully packable, inifinitely hoardable towelettes. Read on…

Buy a pack of 8 Avon Skin So Soft Bug Guard Plus Picaridin Towelettes for $14 at avon.com.
Like this post? Don't miss another one! Subscribe via my RSS feed.