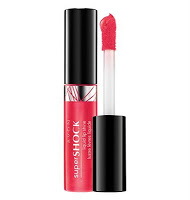 Fictionary is a column showcasing beauty-related words that don't exist, but should.
A sultry smile in one fell super-sized swoop of gloss. Why shouldn't you be a size queen about your lip accoutrements (or accoutreMA as the Winnebago Man famously said)? If you want a gleaming pout pronto, you need to go coGLOSSAL with your application, and that requires an absolutely enorm gloss moment. Start lifting finger weights; you'll want your lip gloss hand ready for this madness. I've got two larger-than-life glosses for you to get involved with. Ready?

Avon SuperShock Liquid Lip Shine in Popsicle ($5) at avon.com. It comes in other colors as well, but my favorite is this fruit-punch shade that goes on sheer and makes a solid or neutral outfit infinitely more exciting. It's also a fave of Avon Global Creative Color Director Jillian Dempsey. Plus, you can't beat the price-point with a STICK. She suggests you rock it with a bronze eye–I suggest you foil that eye (wet your shadow brush first before applying a metallic powder shade like Urban Decay's Eye Shadow in Baked).
Flirt! Big Flirt Lip Gloss ($15.50) launches this August and will be available exclusively on kohls.com. The collection boasts eight huge-as-hell glosses have enormous sponge-tip applicators and sheer, shimmery shades in varying hues of pink. Each would go most excellently with my Sparkle Neely, Sparkle! MAC Cosmetics eye shadow, if I do say so myself. BT dubs, it's sold out, but there will be a second run. Stay tuned. The colors: Big Pink Sunshine, Coral Me Fabulous, Berry Bombshell, Big Blush (my personal fave), Bigger Than Rose, Big Time Nude, Big On Beige and Big Pink Kisses.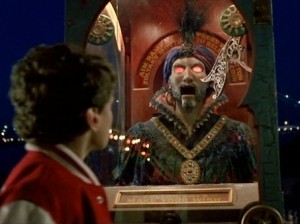 "I just want to be big!" says your gloss.
Tell me: Are you into a gigantor gloss?
Like this post? Don't miss another one! Subscribe via my RSS feed.