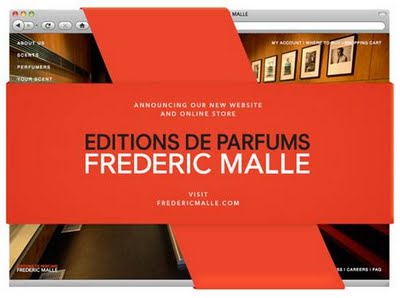 Prince of Perfume Frederic Malle has given his website a little makeover. The e-commerce component has been overhauled for easier purchasing for US customers and Frederic is even blogging on the site! The design is just as elegant as his fragrances.
Check it out at fredericmalle.com.
Like this post? Don't miss another one! Subscribe via my RSS feed.