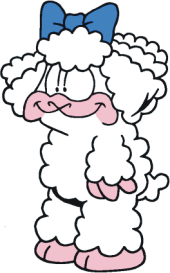 Lanolin!
The Beauty Product from Another Country I'm Irrationally Obsessed With column features international beauty gems that cross my path about which I feel you, the reader, are on a need-to-know.
I already sense myself becoming one of those cranky "get off my lawn" folks. I enjoy quiet, alone time more than most people my age. Barely into my 30s, I've developed a healthy appreciation of a wine spritzer. And you know I love to talk of eras past. I already find myself saying to various and sundry children, "When I was YOUR age, there was NO DVR." When my brother and I were little, you had to wake up to watch your show, or you simply had to catch it the next week. I distinctly remember waking up in the 6s to catch this ridiculous program, Zoe's World (sort of a sketch comedy) on Saturday mornings. Even as late as 2003/4, I was setting my alarm for 4am so I could catch the reruns of My So-called Life on the Noggin network to get my Jordan Catalano fix before the series was released on DVD a few years later.
One of my favorite shows in my early Glamber years? Garfield and Friends. I loved that shit. My favorite character was Lanolin, sort of the Smurfette of the bunch, as she was the only girl. A running gag throughout the series is Lanolin threatening to have the Farmer's wife turn Roy (the rooster) into a feather duster. Hilarious. I have a point, and I'm getting to it. Read on…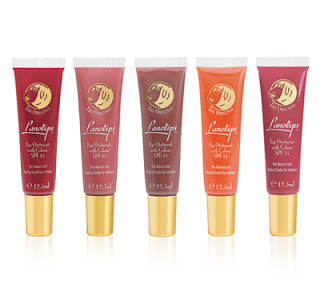 So it makes perfect and utter SENSE that my new lip gloss/balm hybrid Lanolips Lip Ointment With Color SPF 15 ($14)  is the cosmetic equivalent of a shout-out to my favorite chic sheep, LANOLIN.
What is lanolin? (The ingredient, not the saucy sheep). Basically, after you shear a sheep you have to wash the wool. The sheep's wool is coated in lanolin, which is pretty similar to wax. After a lot of purification, that lanolin is considered medical grade. It's hypoallergenic, and won't harbor bacterial growth. It undergoes a stringent refining and cleaning process, rendering it scent- and color-free. Its consistency on lips is straight-up divine. I was first introduced to the brand by my gal Julia when we went to Hawaii and was psyched when the brand's PR offered to send me a few samples of my own to try. The colors range from soft and neutral to seductive (that red is my everything), while they offer longlasting hydration, but most importantly, sheer color. The formula is very creamy and goes on like a DREAM. Your pout is left slightly glossy and not sticky at all, a freaking Godsend. The one thing I don't love is that there is no applicator tip so you need to squeeze it onto your finger but it's something to which you can easily adapt. And the little sheep who lives on the adorbs packaging? Makes it totally worth it. The Australian brand continues my I Officially Love Every Possible Australian Beauty Brand streak.
Lanolips Lip Ointment With Color SPF 15 ship to the U.S. for a reasonable cost when you buy it at Adorebeauty.com.
That Lanolin. She was so sassy!
And tell me: What Saturday morning program got you out of bed at a ripe hour when you were little?
Like this post? Don't miss another one! Subscribe via my RSS feed.