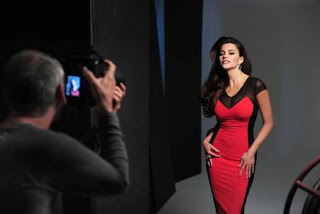 Actress, model, mother and star of Modern Family, Sofia Vergara, is the newest face of COVERGIRL cosmetics. Fun fact: Did you know Sofia is a natural blonde? She dyed her mane raven in order to get cast for roles.
Vergara is currently shooting her first advertising campaign for the brand, which will debut in January 2012. Vergara joins the likes of Ellen DeGeneres, Taylor Swift, Queen Latifah, Dania Ramirez and Drew Barrymore as the latest COVERGIRL.
I think she's a fabulous brand ambassador. She's UTTERLY hilar on Modern Fam. Are you involved with the show?
Like this post? Don't miss another one! Subscribe via my RSS feed.