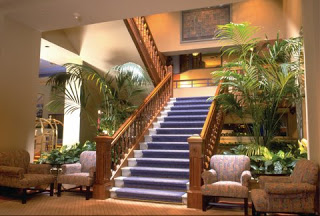 Ladies, last week I journeyed to Procter & Gamble headquarters in beautiful downtown Cincinnati (along with a couple trips to the brand's Innovation Center in Sharon Woods, Ohio. I'll fill you in on the whole trip which included a jaunt to the brand's BEAUTY ARCHIVE (Ivory Soap from the 1800s, can you even?) and some in-depth learning about the cultural differences when it comes to lather where the brand makes its hair care products. But for the nonce, I want to show you my really cool room video I did for my room at The Cincinnatian Hotel in Cincinnati (obv), an historic hotel that even gives you real keys. But the best part of the room is in the video. You'll have to watch to find out. Check it:




Call The Cincinnatian for reservations at 513-381-3000. 

The Cincinnatian 
601 Vine Street
Cincinnati, OH 45202


Like this post? Don't miss another one! Subscribe via my RSS feed.