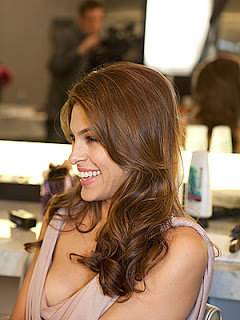 Pantene just announced a new advertising campaign, featuring actresses Eva Mendes and Naomi Watts. Maybe you've heard of them? You know, no big. I kid, I kid.
Beginning in July 2011, both women will appear in all elements of the brand's holistic marketing campaign, including TV and print advertising, in-store displays, iMedia and public relations campaigns. Mendes will be supporting the Breakage to Strength collection and Watts will be supporting the Flat to Volume collection.
What are your thoughts on the partnership? Both women have fabulous hair. I'm especially enamored with Eva's.
Like this post? Don't miss another one! Subscribe via my RSS feed.