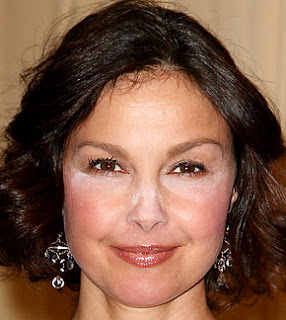 Ashley Judd is so GORGEOUS, but her powder is… not okay in this photo of her at  her NYC book signing for her memoir All That Is Bitter And Sweet on Tuesday.
Why does this keep happening to celebs? Remember Nicole Kidman fell victim to White Powder Face at an awards show last year?
What POWDER is that? Weigh in, dolls.
Like this post? Don't miss another one! Subscribe via my RSS feed.