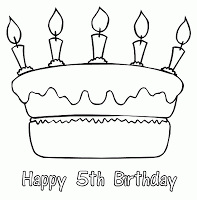 Five years ago, I was sitting in a pretty miserable cubicle at PricewaterhouseCoopers, working in the marketing department within the auditing division. My terribly-unsuited-to-my-interests job was to organize conferences for 500+ on the subject of Sarbanes Oxley and anti-money laundering. Occasionally, I'd write articles for the division's newsletter that went to banking clients. That was why I had the job. To employ my writing skills (I'd dreamed of eventually transitioning into magazines) in the tiniest way for an industry that was so boring, I actually cried into the Xerox machine. I remember the lobby of the building (300 Madison Avenue) was just as colorless and blah as its Monday through Friday (and more often than not, Saturday and Sunday) inhabitants.This job was utterly not for me. I used to tell myself, this is not my life. And this won't be my life.
I started BBJ at that cubicle after one of the editors on Jane magazine's blog (now defunct, of course), Celia Ellenberg (now covering beauty over at Style.com), posted about how much she loved my recommendation via the comments for Dr. Hauschka's Eye Contour Day Balm. It's still one of my favorites. I decided that warranted starting my own site to talk about beauty. I'd previously had a blog I'd started in early 2005–and it was a negative, sad space about how much I'd hated my job. This beauty blog, I reasoned, would be proactive. And a space to talk about my favorite hairspray–instead of to the audit partners at work on the elevator. I arbitrarily chose a name that I still think is ridic. I never thought anyone was going to read this site. It was initially just for me as an outlet. And BBJ was born.
The first year, my major readers were Carol and some British teens (I still have a strangely large amount of young British readership). In the second year, WWD declared it one of the ten best beauty blogs, and everything shifted from then on. This blog changed my life. I'm now able to pay my rent with the words I write. I make my own schedule. I no longer plot my escape from the oppressive regime of any one of my previous six full-time jobs. I no longer have to be "political" at work, which I was never able to do. I'm able to use my skills. And I'm ever grateful that any of this spawned from something I started–because I was bored at work.
In the past five years, I've covered the MTV Movie Awards from the red carpet on behalf of Gillette Venus. I've met so many industry greats like Ted Gibson, Francois Nars and Orlando Pita. I've covered Fashion Week, both for myself, but for BellaSugar as well, as their very first freelancer. I regularly contribute posts about pop culture and music for the MTV Buzzworthy Blog. I'm on the expert panel of Philips Crystalize. I've seen the Sundance Film Festival first-hand. I've attended the Academy of Dermatology Conference on behalf of Proactiv Solution. There are so many exciting things on the horizon that I have yet to even announce. I've since exfoliated myself of my craptastic friend I'd been holding onto simply because we'd lived together in college (and even post-college) and met some of my best friends, like Tamar, Andrea, Dina and Felicia. I ACTUALLY can't believe all that's happened from a simple site I started on blogspot.com.
I want to thank all of you for your support and insightful questions and comments. For getting my sometimes crazy-obscure pop culture references (parenthetically, doesn't identifying a really covert one make you feel like you've WON something? That's why they're in every post, dolls). But most of all, I thank you for READING and for giving me an audience to discuss my very favorite subject: beauty.
Happy fifth birthday, Beauty Blogging Junkie!
Like this post? Don't miss another one! Subscribe via my RSS feed.