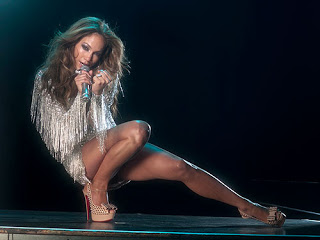 Jennifer Lopez has partnered with Gillette Venus to be their new GAMbassador (of qwan, for my fellow Jerry Mcguire fans). In the gampaign shot, she does prove that she has legs and she knows how to use them, to quote famous philosopher ZZ Top. 



The new Venus PRO Skin Moisture Rich Razor will leave you feeling like a goddess for sure. Jennifer Lopez' goddess moment? "For me, they range from the red carpet–when it's easy to feel like a goddess–to the times I walk in the door and my kids hug me by throwing their arms around my legs," Jennifer says. 


Venus encourages you to share your own goddess moments. For each one shared on the Venus website, $1 will be donated to the Venus Goddess Fund for Education, which funds organizations such as CARE International, the Step Up Women's Network and Lopez's own Maribel Foundation.

What do you think of Jennifer Lopez' glamazing gams? 


Like this post? Don't miss another one! Subscribe via my RSS feed.