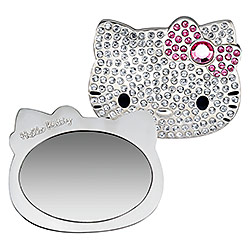 The Sephora Hello Kitty collection is pretty freaking fabulous AND reasonably priced. Some of my faves from the exclusive collection:
Hello Kitty Hand Held Mirror ($35)
Hello Kitty Sweet Gloss ($16)
Hello Kitty Apple Cheeks ($22)
Hello Kitty Say Hello Palette in Happy Fun ($35)
Check out the video below to learn all my many thoughts about this collection.
The Hello Kitty Sephora collection is available now at Sephora.com and Sephora stores.


Like this post? Don't miss another one! Subscribe via my RSS feed.