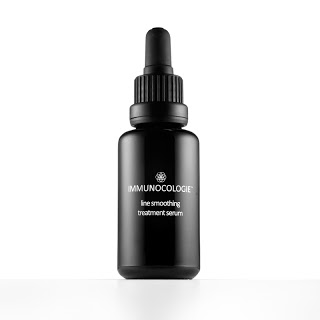 Dolls, are you excited about the Golden Globes tonight? I think Ricky Gervais will be a scintillating host and I'm interested to see how is skin is looking, since I recently got the scoop that he purchased one of my fave skin care items, Immunocologie Line Smoothing Treatment Serum and Treatment Creme at Clyde's in NYC. 


He was sold, as I am by the instant results thanks to the brand's unique formula. The products work with cells called Langerhans Cells, which act as the immune system of the skin, to allow products to be assimilated more easily. The Langerhans Cells are used to receiving their nutrition in a digested form from the interior of the
body, so generally, substances that try to enter the skin from the outside (skincare products, for example) are viewed as enemies. A process called the Bioferm process actually pre-digests the ingredients, making them recognizable as nutrients to the Langerhans Cells
and causing them to be more effective more quickly.

Immunocologie items boast high quality ingredients like Elk Antler Velvet, Mangosteen and Marine Phytoplankton. Since they are acting on a cellular level, the products are good for any skin type. I'm packing the Treatment Creme to accompany me on my trip to the Sundance Film Festival in chilly Park City Utah. 
Disclosure: Samples of select items for the line were furnished generously by Immunocologie for editorial consideration.
Like this post? Don't miss another one! Subscribe via my RSS feed.