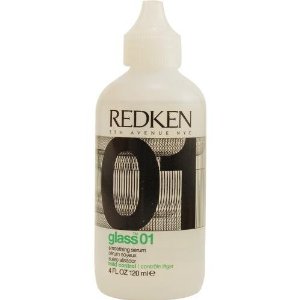 Last week, I had the opportunity to speak with Guido, Creative Consultant for Redken about the four major trends for Spring 2011. The 'dos you'll be rocking (if all goes according to the fabulous Guido's plan) come spring thaw are:


1. Really wet, lacquered look
2. Close-to-the-head head shape–little buns, high shine
3. Modern ponytails seen in different ways, piece wrapped around for extra glamour
4. Teased '70s Diana Ross look
According to Guido, it's all about taking the time to get this glamourous, decadant look. How to get the style quickly? "You can add a little gel for shine. You're giving off the impression that it's about glamour–you need not spend 4 hours doing a pin-set," Guido noted. It can just be about adding a product to their hair, even a mess knot–but it's shiny. That would actually be enough to indicate that you're really serious. It's less about a specific style, more about looking like you've put the effort into it. Just curling your hair, doing a deeper side-part could give you a '30s vibe. All you need is a subtle nod.
Designers really wanted luxe. It's not about messy ponyails, no easy looks. This season felt very thought-about. Past eras were referenced, especially those when women had strong individual looks. The decadence of decades past, if you will. "Prada is the most obvious one," Guido pointed out. The look Miuccia Prada craved was powerful, thought about, constructed hairdos. "I used more hair products than I'd used in a long time," Guido confessed. At YSL, it was about small heads. "Josephine Baker, the small high-glamour look. Studio 54," said Guido. "Women used to take more time on their hair to get that high gloss effect."
Attendees noticed a shift from matte, flat, rough textures to the reverse. "Everything shines now, reflects light," Guido said.. New hairspray, very wet. "Women are frightened of products. They get very set in their ways. But I want editors to educate readers about helping you style your hair for the evening. They're not going to damage your hair, they can be washed out. TRY new products right before you're about to wash your hair. Just try it, it's a fun thing." Said Guido, "We're not talking about anything serious, but when you talk about hair, many women have a safety blanket with their hair. All the women I look up to TRY things. They're the ones who stick out in the crowd. Not the women who stay in the soft wavy hair, easy chic. My job is to get women to try new products. It's very empowering."
Small measures of sophistication that nod to things Guido is doing on the runway can make a difference. It's about going just one step further with the help of the products. Pure Force helps Guido get the look he wants. "Waves aren't the best for everyone," he points out. "Someone with a stronger face might look better in a more structured style. A more strict look can sometimes be more striking, more powerful."
Your stylist can help you choose the products that are right for your haircut and texture. The small, sculpted hair is actually the same dynamic as the woman with the huge hair, it's maybe just a different point in that girl's week. It's about the drama. Very Grace Coddington. "When I see her in the audience after the show, she sort of nods at me, knowingly," Guido confessed.
"It's my job to reinvent hair so that it looks new to the eye," Guido said.
Products used at the Spring 2011 shows:
 Redken Hardwear 16 Gel
Redken Forceful 23 Finishing Spray
Redken Fashion Work 12 Versatile Working Spray
Redken Quick Dry I18 nstant Finishing Spray
Redken Glass Smoothing Serum 01
What are your favorite trends for spring? 


Like this post? Don't miss another one! Subscribe via my RSS feed.