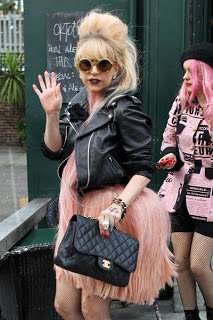 Well I've BEEN wanting it since the '80s and I finally got it. I'm doing a little baby bit of freelancing for MTV's Buzzworthy Blog (edited by my gal Tamar) and have been writing about all manner of things starting with Lady Gaga's foray into the world dressed ostensibly as the love child of an ostrich and '80s Madonna.
Check out my posts here.
Like this post? Don't miss another one! Subscribe via my RSS feed.