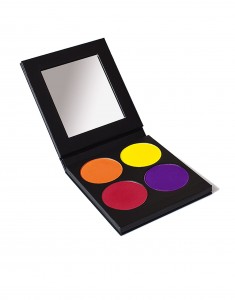 The Beauty Product from Another Country I'm Irrationally Obsessed With column features international beauty gems that cross my path about which I feel you, the reader, are on a need-to-know.
I'm not sure where you can purchase Sugarpill makeup other than on Nelly.com, which is all in some Scandanavian tongue I have not identified–it looks a lot like Swedish, and I base that on my ample experience shopping for PLUNKRs and the like at IKEA. But the candy-colored bright makeup inspires the same feelings of WANT as a trip to the Swedish furniture store's Marketplace section.
Do you LOVE it? What's your favorite international beauty gem?
Like this post? Don't miss another one! Subscribe via my RSS feed.