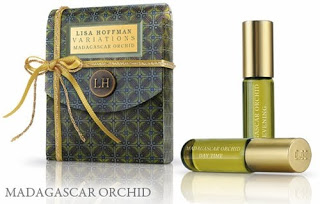 Look, we'd all love an African safari, but when your vaca plans transition into stayca plans, sometimes you have to figure out a plan B.
That's why I'm loving Lisa Hoffman's Madagascar Orchid Oils. The dual-vial set (trust, it's anything but vile) is a full-body lush scent that evokes the steaminess of the tropics with a light lilac overlay. It's floral and feminine, but sexy. It's the kind of scent of which you'll want a back-up.
This limited-edition set will set you back $43. Want a better deal than that? Tune in to QVC August 27 at 9am EST to buy Lisa Hoffman's Madagascar Oils.
Like this post? Don't miss another one! Subscribe via my RSS feed.