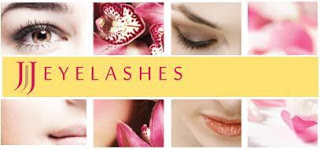 There's good news and bad news today. The good news: JJ Permanent Makeup, my lash extension salon near and dear to my heart (thanks Jessica for introducing me to it!) has changed its name to JJ Eyelashes and has moved into a spacious, airy, gorgeous new location in midtown.
The bad news: To help with their new astronomical rent, they're now charging $120 instead of $90 as of September 6. That's a 30% mark-up and I was all prepared to take my biz to Ebenezer Eyelashes, though I've heard they're not quite as good as May's gals at JJ.
The good news: Lo and behold, today I got an email from The Dealist offering me the opportunity to buy up to FOUR sessions for only $60 each. SOLD.
Check it out yourself at thedealist.com. Don't waste time, it expires in a week. If you're new to the salon, tell 'em Amber sent you!
J.J. Permanent Makeup (*new salon location)
Like this post? Don't miss another one! Subscribe via my RSS feed.