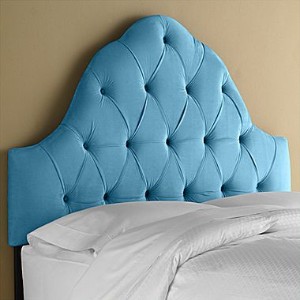 Between Beyonce's '50s fabulous floor-to-ceiling version and Betty Draper's sick blue one (pictured below), it was only a matter of time.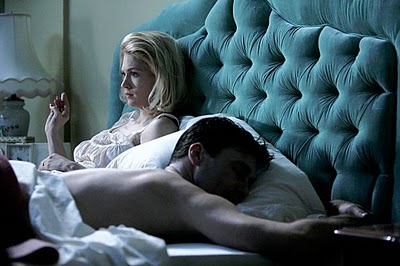 I just ordered this turquoise upholstered headboard from JC Penney's children's furniture department. Not the chicest joint from which to purchase, but they had what I needed–and it was reduced from $500 to $300. Between this and my new purchase of turquoise and cherry-red Fiestaware a couple months ago, I'm a slow-cooker away from being THE perfect '50s housewife.
Next order of business is to find a Don Draper stunt double.
Like this post? Don't miss another one! Subscribe via my RSS feed.