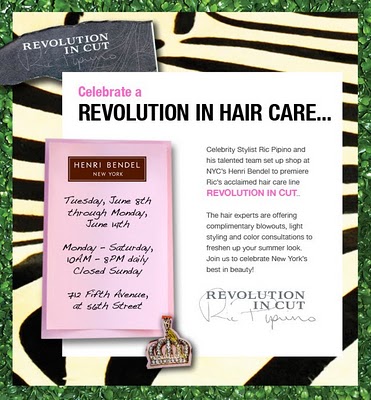 Ric Pipino is mage–he's the former husband of Heidi Klum, one of the best-tressed women in the world. AND he based the aesthetic for his salon on the epic red room from Twin Peaks. I've been meaning to get involved with his hair skills since forev, and next week, I'll finally have the opportunity to.
Beginning Tuesday, June 8, Ric and his team of expert stylists from Pipino Downtown and Spa Chakra will be on hand to offer blowouts, light styling and color consultations in celebration of Revolution In Cut. Ric will be making a special appearance at the event on Tuesday, June 8 and Thursday, June 10 from 11am to 7pm.
Take advantage!
Like this post? Don't miss another one! Subscribe via my RSS feed.