The What's On Your Vanity Series showcases a single beauty item a blogger loves because it's effective, but also she feels she must keep out on top of her vanity because the gorgeous packaging must be displayed.
 
S.S. Fair is my mentor, second Jewish mother (one isn't enough, evidently–you need one in every city in which you live) and favorite dinner and nails companion. In case you aren't aware (and you should be) she writes the Samurai Shopper column for T Magazine, and of late, has been blogging for the New York Times' The Moment blog. She's the end-all, be-all when it comes to finding the best in beauty, fashion, household and even dining gems. Natch, S.S. doesn't roll one product deep on her vanity. She needs to discuss FIVE. Are you excited for a sneak peek of what's on her vanity? In her words: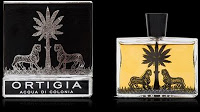 My vanity doesn't actually exist as a piece of furniture–the real vanity is mostly all in my head. But I do have an altar atop an carved dresser, a shrine to beauty products I know and love….at least this week.



I have ORTIGIA's Acqua di Colonia from Sicily, a gorgeous silver/orange package of sensuous Pomegranate scent that I use all day every day when the weather's warm.


When it's cold, NASOMATTO'S Black Afgano lights my fire.




They're flanked by two pint-sized candles from MANUEL CANOVAS– whatever scent strikes me at the time…right now it's Bois de Lune.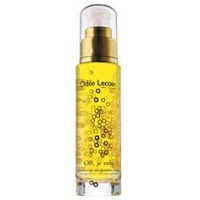 ODILE LECOIN is my skin care line of choice, love the white and gold patterns and packaging. Odile's serum is called OR, Je Suis–Gold, I am and gold it is. Great, it is too.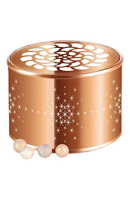 I've got GUERLAIN Meteorites Face Powder at the ready and SKYN ICELAND'S Arctic Face Mist to set the powder: A little spritz'll do ya.
Like this post? Don't miss another one!
Subscribe
via my RSS feed.