Do you guys feel like I talk about my eyelash extension addiction more than Mr. Rogers' puppets in his Neighborhood talked about the opera they were always planning? Cause I do. Put on a cardigan, swap your dress shoes for some sneakers and let's discuss.
Why do I talk about my lash extensions so much? They're my luxurious service I simply can't live without. I've had them on with several rounds of refills since December and I just really enjoy skipping eye makeup in the morning while maintaining a glam look.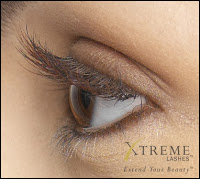 This time, I hit up the talented Beatriz Najara at my regular salon stomping ground, Sam Brocato Salon. She uses Xtreme Eyelash Extensions, the effect of which looked gorgeously natural–just with an extra added pizazzy length. The service ranges from $50-$400 and takes a bit longer than a couple of the other salons I've experienced. For me, to get a refill (though my lashes were, admittedly at the end of their extended rope after six weeks) I was there for a bit over three hours. It is a long time to be laying down with your eyes closed, but the effects are totally worth it. Bea's precision is appreciated; she hand-glues on each lash to extend every single one. It's the No Lash Left Unextended Act of 2010. I've shed very few in the week and a half I've had these babies on and I love it.
Book the service with Beatriz at Sam Brocato online here.
Disclosure: This service was provided free of charge for editorial consideration.
Like this post? Don't miss another one!
Subscribe
via my RSS feed.