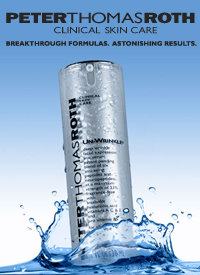 Dolls. You know how I feel about Peter Thomas Roth. The brand also feels things deeply for Beauty Blogging Junkie readers and as such, they've offered 20 of you an exclusive chance to win a sample of the fabulous new Illuminating High Definition Moisturizer. The product has been a HUGE hit and has sold out at a number of Sephoras already. 
All you have to do is:
Write on their wall "Beauty Blogging Junkie sent me" (Like Large Marge sent me of Pee Wee's Big Adventure fame)
And that's it! I'll randomly choose 20 winners (via Random Number Generator) and will announce them on Friday, April 2.
Good luck, peaches!
UPDATE: Here are the winners!
1.       Adrian Kaplan Rosen
2.       Ursula Maria Davis
3.       Jennifer Ahmu
4.       Charlotte Moller
5.       Stephen Di Dio
6.       Nancy Chu
7.       Karen Ramirez
8.       Melanie Lazor
9.       Lisa Lemis
10.    Nikki Tarantino
11.    Erin Stuart
12.    Maribeth Navarro
13.    Sabrina At Carecom
14.    Lexi Jadoff
15.    Jenn Logan
16.    Jessica Barber
17.    Brittany Mortan
18.    Melanie Gary
19.    Kim Sparks Glover
20.    Chris Valle
Congrats, all! You'll get your prizes shortly.
Like this post? Don't miss another one!
Subscribe
via my RSS feed.