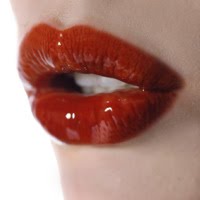 Well, this should  make it even easier than it currently is for unimpressive douchelords with a Michigan degree living in New York to bag single gals. Because "shooting fish in a barrel" wasn't easy enough. Gizmodo reports that Mood Swing Emotionally Activated Lip Gloss changes color when its wearer is feeling aroused. The makers claim that when a lady wearing it is in the mood, it turns deep red.
Apparently, it works by "reacting with a girl's body chemistry." That's the entire explanation. I'm unconvinced. I remember mood lipstick from the '80s and it was always the same shade on me. Color me not impressed with this "technology."
What do you think?
Like this post? Don't miss another one!
Subscribe
via my RSS feed.