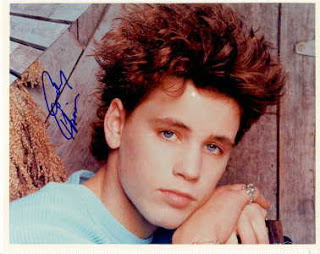 What's up with the last 12 months? So many talents of the '80s have met an untimely demise. Like any Teen Beat/Tiger Beat raised gal who lived for Fruit Stripe Gum and multi-layered Jell-O, I loved me some Cories. Haim was my favorite and I caught every movie of his from The Lost Boys to that fairly dirty one with him and Nicole Eggert called  Blown Away, which I only wound up seeing because my childhood best friend Rachel scored HBO in her room. During sleepovers, I'd catch up on all the movies I wasn't allowed to watch at my house. But my favorite Corey movie will ALWAYS be License to Drive.
Check out my tribute to it in reference to Benefit PosieTint.
Like this post? Don't miss another one!
Subscribe
via my RSS feed.