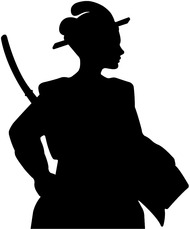 I'd like to thank the Academy, but mostly my gal
SS Fair
, the
Samurai Shopper
for giving me a shout-out in today's The Moment post about Givenchy's Creative Director
Nicolas Degennes
. Nicolas, in case you aren't aware, created Givenchy's fiercely innovate mascara,
Phenomen'eyes
.
As we are president and vice president (in the Samurai Shoppper's words) of his fan club, I totally was thrilled to be included in the piece. AND referred to as a Web celeb.
Like this post? Don't miss another one!
Subscribe
via my RSS feed.