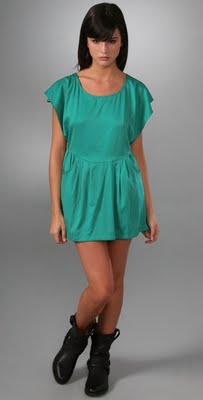 In October, I took a two-week trip to Israel, which served as a welcome break from my hectic day-to-day and gave me the opportunity to chill on the beaches of Tel Aviv and eat delish Greek salad. There were some beauty discoveries, as well:
I became involved with a fabulous shower cap
I discovered the components of a magical mystery 'cure
I listed my camping essentials for the truly minimalist packer
I took a tour of New London Pharmacy and declared it a beauty Mecca
I continued my obsesh with Free People clothing
I uncovered the best watermelon red gloss on Earth.
Want to check out more Best of BBJ 2009? Click here.
Like this post? Don't miss another one!
Subscribe
via my RSS feed.