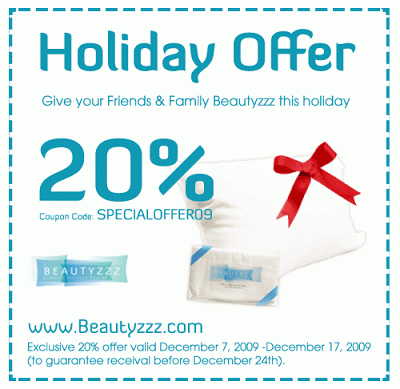 My BeautyZZZ pillowcase (click here to read my review from last August) is the first in circulation as soon as I do a load of laundry. I'm about to purchase a second (that's how much I hate living without it), thanks to this 20% off coupon.
Redeem at beautyzzz.com!
Like this post? Don't miss another one!
Subscribe
via my RSS feed.