If a fairy were to create a beauty brand, it'd be Tokyomilk.
It's absolutely singingly whimsical and fairly under-the-radar, which is why these selections from the line would make an excellent holiday gift for the beauty guru on your list. Some of my favorites from the brand: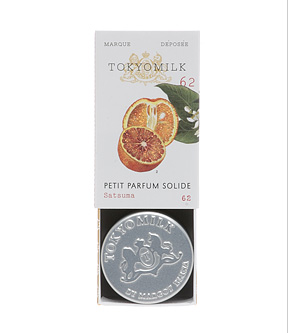 Tokyomilk Satsuma Petit Parfum Solide
At only $18, this crisp citrus solid scent is briskly refreshing, thanks to notes of honeyed grapefruit, Brazilian orange and crushed tangerine. I love stashing it in my purse and dabbing a bit behind my ears when I'm ready to re-glam. It comes in a gorgely glittered box and contains teeny tiny glittering note cards, for an extra treat.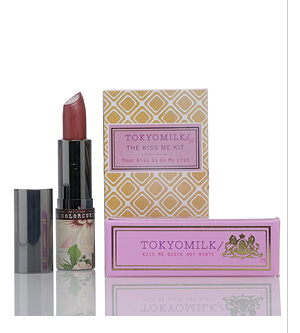 Tokyo Kiss Me Kit in Your Kiss is on my List
This set has it all for a night on the town: A beautifully packaged lipstick hand-wrapped in Hawaiian Divers paper in a shimmery mauve/plum and a set of hot mints, all encased in a charming box. It'll be on your recipient's list of the best things in life. $24 for the set at beautyhabit.com.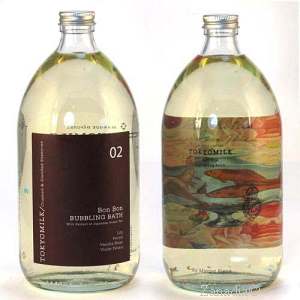 Tokyomilk Bon Bon Bubbling Bath in 02
Packaged in a sweetly designed glass bottle with a vintage fishbowl with floral background sticker, this bubble bath accoutrement will take your bathroom to another tax bracket. Playful notes of lily, peony, vanilla bean and violet petals marry to yield a phenomly feminine fragrance. $36.
Are you beguiled yet by this beauteous beauty brand or what?
Like this post? Don't miss another one!
Subscribe
via my RSS feed.