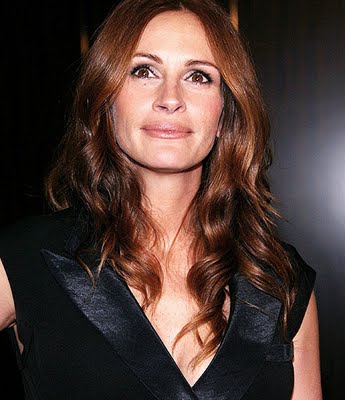 Julia Roberts has joined the Lancôme family as its newest global ambassadress.
"By her remarkable personality and career, Julia Roberts is an emblematic woman of her time," says Youcef Nabi, president of Lancôme International. "Her exceptional talent, her radiance and her strong commitments perfectly echo Lancôme's values. We are convinced she will embody the brand in the most sublime way possible."
I've been a fan of Miss Julia since her "I think I have a runner in my pantyhose–I'm not wearing any pantyhose!" days as a Pretty Woman. Good move, Lancôme!

The new advertising featuring Julia Roberts will appear in 2010.
Like this post? Don't miss another one!
Subscribe
via my RSS feed.