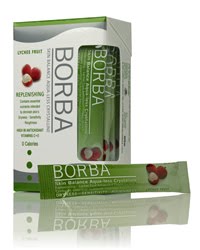 I've waxed poetic about all the ways to make drinking water more fun in this post. I thought I'd cornered the how-to-make-water-more-fun market. But I recently encountered something to add to my fairly long list of water companions: Borba Replenishing Antioxidant Powder Drink Mix* ($28).
Read the post in its entirety on The Fairest.
Like this post? Don't miss another one!
Subscribe
via my RSS feed.