I recently had the opportunity to catch up with celebrity makeup artist Mario Dedivanovic (he's Kim Kardashian's makeup artist, in addition to many other celebs!). His superhuman talent slays me, so I HAD to get the scoop on everything form his fave products of late to how he broke into the biz. Here's what he told me:
Beauty Blogging Junkie: How did you get into makeup?
Mario Dedivanovic: I got into makeup at 17 years old when I was hired at Sephora as a fragrance consultant. Woman would come up to me daily to ask my opinion on makeup colors and products and I never hesitated to help them. Lets be serious: if someone did not ask for my help, I would still offer it!
After some begging and convincing, I was allowed to "make over" a lovely woman a few weeks into the job and despite my taking about two hours to complete the makeup, It actually turned out well and she was happy. After that, I became obsessed with the art and the rest is history!
An example of Mario's work!

BBJ: What's most rewarding and most challenging about your job?
MD: Being a makeup artist is incredibly rewarding on so many levels. When I physically see a woman feeling more beautiful and confident as a result of my makeup, it's rewarding beyond belief–that experience keeps me motivated and inspired.
There are also many challenging aspects to my job. As a makeup artist, you have to collaborate with and please a lot of people–the client, the photographer, the celebrity, the creative director, etc., etc. Finding a way to make everyone happy with your work, including yourself, can be challenging at times, but life would be too easy without a challenge–and overcoming challenges can be very rewarding!
BBJ: Well said, doll! Tell me: What is your top makeup tip?
MD: Blend everything! Blending makes the world of difference.
Start with a little bit of product and add if necessary. Its always easier to add then to take away.
Choose the right shade of foundation and concealer. Make sure your face isn't a completely different shade then your neck. If it is, blend some into the neck as well.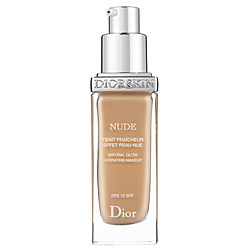 BBJ: What are your top three favorite products?
MD: I have so many favorites and they're always changing. Right now, I'm loving Anastasia Lash Lifting Mascara, Dior Diorskin Nude Natural Glow Hydrating Foundation and Make Up For Ever Lift Concealer for under eyes.
Thanks Mario, for taking the time to dish with me! For more Mario makeup madness, check out my interview with him about Kim Kardashian's makeup at her OK! Magazine party.
Like this post? Don't miss another one!
Subscribe
via my RSS feed.