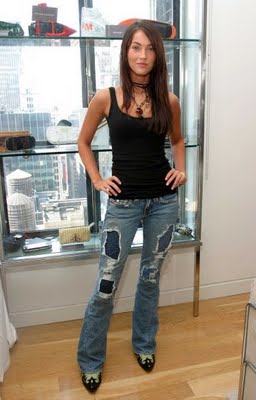 After finally getting to watch Megan Fox star on Saturday Night Live in last week's episode last night, I find myself kind of obsessed with her brows. Megan Fox's eyebrows are perfectly arched and it got me wondering how much of them are drawn on and how much of it is what she's born with.
Googling "Megan Fox without makeup" results in tons and tons of pics, but I found this one in which it appears the starlet wearing minimal, if any makeup. Looks to me like the brows are natural, gals. What say you?
Like this post? Don't miss another one!
Subscribe
via my RSS feed.