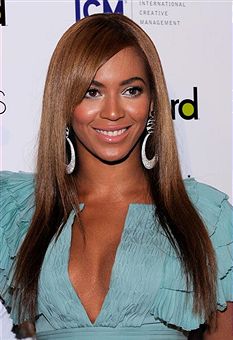 Multi-platinum singer and songwriter Beyoncé wore NARS cosmetics on the red carpet at today's Billboard Women In Music Awards, where she received the award for Woman of the Year. Beyoncé's celebrity makeup artist Jackie Gomez explains her look: "I loved the color of her dress so much so I wanted to mirror the effect that it had against her skin- the Cleo Duo Eyeshadow was perfect." Jackie mentioned that Beyoncé is a BIG fan of NARS!
The following NARS products were used to achieve her look:
-NARS Sheer Matte Foundation
-NARS Powder Foundation in Sedona
-NARS Albatross Highlighting Blush Powder
-NARS Cleo Duo Eyeshadow
-NARS Orgasm/Laguna Blush Duo (one of Beyoncé's personal favorites)
-NARS Copacabana Multiple
-NARS Belle de Jour Velvet Matte Lip Pencil
-NARS Honolulu Honey Lipstick
-NARS Chelsea Girls Lip Lacquer (another of Beyoncé's personal favorites)
All products are available at www.narscosmetics.com
Like this post? Don't miss another one!
Subscribe
via my RSS feed.