Hello my lovelies!
Fashion week is upon us and I already have two fabulous events under my belt: The Tweezerman/Agatha Ruiz de la Prada collaboration party (uberfab tweezers!) and a Longchamp extravaganza where I spied one Miss Olivia Palermo looking gorge, as per ush. I've signed on for 40 events/shows/backstage beauty situations to cover, so I'm going to be feeling (and perhaps looking) pretty damn haggard come Thursday, September 17. The must-haves to fabulosity straight from my beauty arsenal are a good concealer and a fancy deo. My picks: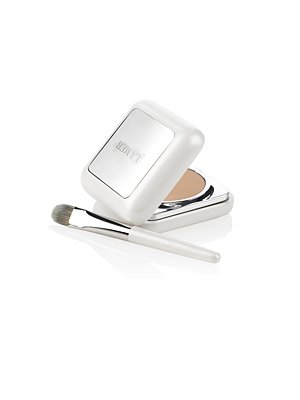 La Mer The Radiant Concealer SPF 25 ($65) Yes, it costs the earth. But you know I wouldn't steer you in such a spendy trajectory if I didn't think it was absolutely necessary, right gals? This luminous concealer uses gemstones to camouflage dark circles and reflect light while marine and plant extracts reduce puffiness. The two major probs of Fashion Week: lack of sleep and far too much puff-inducing alcohol. And it doesn't settle in fine lines or make you look cakey as concealers can tend to do. Make it a goddamn standby in your travel bag, mmkay? Greeeeeeeeeaat.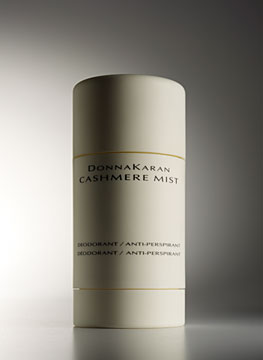 Cashmere Mist Deodorant/Antiperspirant ($18) Regular people rock regular deo. Fashion ICONS at the tents rock fancy deo (I'm making this up as I go along; it's simply justifying my need to kick my staples up a notch during NYFW). This lightly powdery-scented deo will keep you sweat-free EVEN under the unforgiving/schvitz-inducing lights that plague the tents all day AND smelling sweet.
Blogging brethren: What are your Fashion Week necessities? Tell me in the comments. Go.
Like this post? Don't miss another one!
Subscribe
via my RSS feed.