Look, I'm just going to say it. NO ONE feels pretty with iffy skin. For skin like
Natalie Wood
's
GLEAMING epidermis
in
West Side Story
(1961), my facialist
Stalina
(at
Haven Spa
!) put me on a pretty intense regimen. When I showed up for a facial, I had broken out thanks to a self-tanner that claimed to be for face and body… but evidently was not for MY face. It left 3 zits in its wake that stuck around for WEEKS. I was nerve that my
not cute skin issue
was going to stick around
"from [my] first cigarette to [my] last dying day."
Gross, right?
Stalina told me my skin was dehydrated, but is producing acne-causing oil to compensate. She told me there's no need to wash your face in the morning, just at night. In the morning, she says to simply use a scrub on dry skin and just run a bit of water on the scrub while it's in your hand before applying to your face. She also instructed me to use an acne cream that WORKS. Many don't, as I know quite well. At Haven, per her recommendation, I bought the following products: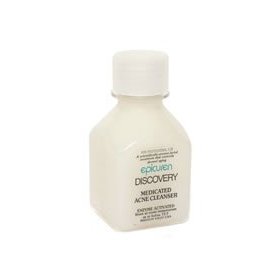 Epicuren Medicated Acne Cleanser ($30) is mild, but takes care of business. After washing with it once a day for only a week, my skin showed noticeable improvement. The cleanser smells fresh, like laundry almost and lathers just enough.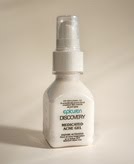 Epicuren Acne Gel ($30) This gel's high potency makes it one of the only over-the-counter topical acne treatments I've identified that actually WORKS. I dab it where I need it in the morning and at night and found that within the first week of treatment, my acne was gone.
Simple Smoothing Cleansing Scrub ($6) Stalina actually recommended a scrub by Sonya Dakar, but I've actually been employing this one by Simple with fantastic results. This brand is so reasonably priced, and is sold at Duane Reade. This scrub will be available in September. I use a small amount in the morning daily and am riveted by my nonflakiness.
I'm scheduling clean-up seshes with Stalina for maintenance every 3 weeks or so to maintain my clear skin situation, but in the meantime, I'm ever so grateful that she put me on an effective at-home program. If you find yourself in an atypical acne bind (zits that won't go away for WEEKS), I suggest you invest in the above products for clear, smooth skin like Natalie's.
This regimen leaves me time to think about OTHER things. Like feeling witty. And bright.
What are your instant acne fixes? Tell me in the comments.
Like this post? Don't miss another one!
Subscribe
via my RSS feed.